Spinal Decompression Testimonials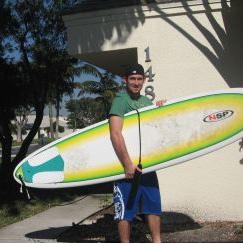 I am 22 years old and attend FIU in Miami, FL. I recently finished decompression therapy with Dr. Figler. I was suffering from a herniated disc in my lower spine. The disc was putting pressure on surrounding nerves in my lower back. The pressure caused moderate to high amounts of pain throughout my lower back and down through my legs to my ankles. I am a physical person who likes to work out and play sports. My favorite hobby is surfing. I was restricted from all of these activities due to my injury. I couldn't jog, surf or lift weights without experiencing a significant amount of pain.

I heard about Dr. Figler's decompression therapy through a family member that is a patient of his. The procedure seemed reasonably affordable and worth the future benefits. I started to feel the benefits on the first day of decompression therapy. While on the decompression machine, all of the pressure was relieved from my lower spine. It is actually a very relaxing and comfortable experience. Furthermore, about 3 weeks into the program I started noticing significant relief from the uncomfortable pain I was feeling in my legs. By the end of the program the pain in my legs was gone and my lower back was also feeling much better.
I began to slowly fall back into my normal work out routine just a couple of weeks after I was done with the therapy. About 2 to 3 months after I finished the decompression therapy I was back to my old self. I am now working out with weights, jogging, doing yoga, and even surfing with very little to no pain at all. I have a very active life style once again. I even work as a valet attendant where I am getting in and out of cars and running up and down stairs. I highly recommend Dr. Figler's program to anyone who is suffering from a disc injury in their spine. I would just like to say thank you to Dr. Figler for helping me get back to my old lifestyle.

-Mike

---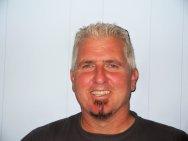 Just under a year ago, I ruptured a disc in my lower back. The pain was excruciating. It hurt to sneeze, laugh or even breath. I couldn't drive, I couldn't get dressed without help, I could barely even sit. Having heard too many horror stories of surgeries with bad results, I needed to find an alternative. Dr. Figler recommended trying decompression therapy and I agreed. I can't tell you how grateful I am that I did. After just a few weeks, I started to get a lot of my mobility back, and after the completion of the initial program, I had regained almost full mobility and the pain had beed reduced to a managable, livible, mild discomfort. Now, 9 months later,(other than typical 41 year old aches and pains) I feel great.

-Ken

---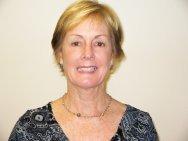 When I arrived at my first appointment with Dr. Figler I was in excruciating pain having a hard time walking standing and even sleeping. Pain was radiating from my lower back down my leg to my lower calf. I thought my problem was sciatica and had been pushing my self through exercising harder to make the pain go away. After a few visits I had an MRI which showed a herniated L5-S1 disc. I could opt to go to a surgeon, have surgery possible or take a chance and have spinal decompression treatments. Of course I chose the latter and couldn't be happier. After about 2 months of treatments starting with 5 times a week down to one treatment every other week I am now pain free. I am now playing golf, exercising and taking yoga classes. I am so happy with my decision with spinal decompression and would recommend it to any patient trying to decide which option to take. Thanks to Dr. Figler for all your help.

-Barbara

---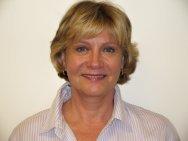 I first heard of Figler Family Chiropractic when Dr. Figler spoke at a luncheon I attended. I was impressed by his total body approach to health. At that point I had been experiencing lower back and left hip pain radiating down my leg for about a year. I had gotten to the point that the pain was beginning to affect the quality of my life. Even walking or just standing from a sitting position was a problem. I had already had my back injected several times by a pain management doctor and that didn't last, so I decided to give Dr. Figler a try.

After an MRI revealed three herniated lumbar discs spinal decompression was discussed. I experienced relief within the first week of therapy and at this point I am basically pain free. Again, I was impressed with Dr. Figler's total health approach. His staff is very friendly and efficient, and I have never waited for an appointment. As I approach the end of my spinal decompression treatments I was given first stretching exercises then core body exercises on a ball to strengthen abdominal and back muscles. Upper body exercises have now been added to my program. All exercises were not only explained and demonstrated by Allison, who is herself a personal trainer, but she watched me perform the exercises making certain they were done properly. My entire experience with Figler Family Chiropractic has been positive. I highly recommend Dr. Figler to anyone with back problems.

-Barbara

---

In April 2007 I went to an orthopedic doctor because of debilitating pain in my lower back and sciatic pain. The doctor scheduled an MRI that showed I had herniations in my spine that were causing pain that would have me flat on my back for weeks. The doctor wanted me to have surgery which was out of the question.

I spoke to my chiropractor Dr. Figler and showed him my MRI. Dr. Figler said they were doing a new procedure called decompression therapy and he gave me literature regarding the procedure. After I researched it and talked with Dr. Figler I decided to have the procedure.

In May 2007 I started the decompression therapy and after about a month I could feel the difference and by the time I had completed the therapy in July 2007 I felt like a new person. I have and will continue to recommend Dr. Figler and this procedure to anyone. Dr. Figler is a great chiropractor and I believe that if it had not been for him I would still be suffering with lower back pain. Thank you Dr. Figler.

-Pat

---