Patient Testimonials
To View All of Our Testimonials Click on the Image Below: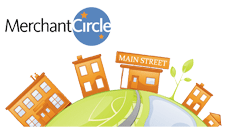 ---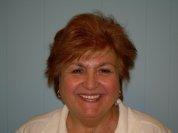 After crashing into a unmarked concrete abutment at a parking garage that was newly opened, I suffered whiplash and severe soreness in my neck and upper shoulders. I put up with it for awhile and finally saw Dr. Figler for some relief. After beginning treatments I began to improve immediately. Today I do not suffer any of the pain or discomfort that I was having. He truly worked a miracle on my injury!
-Lucky
---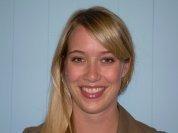 I originally sought out Dr. Figler for upper back pain related to a recent move and an old car accident injury. Not only did Dr. Figler help me find almost immediate relief for this pain, but with regular adjustments, I am still finding other benefits such as fewer headaches and overall less pain.
-Allison
---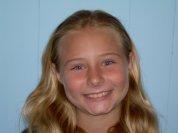 Dr. Figler and his friendly staff have changed our lives forever. My daughter Melody was diagnosed three years ago with the early stages of scoliosis. In the time since, Dr. Figler has been regularly adjusting and monitoring her spine to encourage her to grow straight. He also fitted her for custom arch supports which have helped tremendously. I am happy to say, today her spine is no longer crooked. Thank you to everyone.
- Melody
---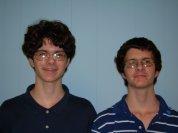 I can't thank Dr. Figler enough for correcting my twins' spine curvature when they were twelve years old, before it got any worse and became permanent. During a visit to the karate club my kids participated in, he checked all the students and identified my boys as having some spine curvature. I checked this out with my sons pediatrician who confirmed they did have mild but significant scoliosis that would need to be watched (this had never been identified before). The course of action was to monitor them every 6 months and if it got worse, they would have to be in some sort of brace. This "do nothing until it gets worse" course of action disturbed me and so I made an appointment with Dr. Figler. Dr. Figler thought he could help but didn't make any guarantees since there are different causes of this condition. But after just three months of therapy, the results were amazing and they still are today, three years later! I couldn't be happier! Their father has scoliosis and a lot of back problems. I can't help but hope that because of Dr. Figler's concern and expertise, my kids will never experience the back problems their father has. Dr. Figler is very caring and committed to the welfare of his patients and has been actively involved in promoting and supporting health and fitness of children and adults as long as I've known him. He is a wonderful person and his staff is also very friendly and helpful. I recommend his practice to everyone!
- Jared & Chase
---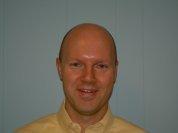 Dr. Figler has been treating me for symptoms associated with Fibromyalgia syndrome. The treatments provided by Dr. Figler have significantly reduced the severity of my symptoms. I am able to function better on a daily basis and I can participate in a greater range of activities. I would recommend Figler Family Chiropractic to anyone.
- Jim
---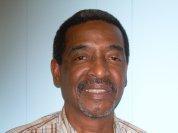 Up until about three years ago, I could never remember a time where I had actually left a medical practitioner's office feeling good. Usually, a prescription had to be filled before any pain or discomfort was alleviated. However, this has never been the case with my chiropractor, Mark Figler. Over my course of treatment, I have progressed from the onset of paralysis in my right forearm (due to severely herniated cervical disks) to painless freedom of movement and an overall feeling of well-being. Thank you Dr. Figler!
- John
---

I came to Dr. Figler due to severe pain in my right low back and hip area which radiated down my leg. The pain was inhibiting my ability to work and sleep during the night. Over the weeks of treatment he and his staff performed I was able to become pain free. In prior years I have tried chiropractic care with other physicians without much success. Their approach with my therapy as well as adjustments and motivating me into a semi-regular stretching routine has made a tremendous difference including the elimination of my discomfort. I will continue to come to Figler Family Chiropractic for regular maintenance and adjustments in the future.
- Richard
---